Painting Services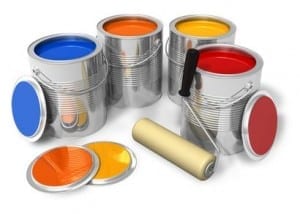 Painting services that leave your home looking fresh and new deliver more than just "weather protection" that lasts a long time.
When you choose great painting for your home, you're choosing a beautiful, clean look and feel that's certain to improve your appreciation of your house and boost its overall appeal. Top quality painting services are an investment in the home that you love. They can help to keep your home's interior and exterior surfaces in great shape, and ensure that they're fit to last you for years to come. Keeping your house's paint in excellent condition is a normal part of regular home maintenance, and plays an important role in protecting its value. You'll see that working with us can help you to achieve the results you've been looking for with a simple, straightforward and hassle-free process.
We work hard to ensure that your paint looks fantastic, and do everything we can to make sure that it's fit to last. Our well trained, friendly professionals make sure to properly prepare and prime your home's surfaces, and to perform an even, smooth application that leaves your house looking great. We understand that great paint is far more than simple cosmetics; it's a long lasting protective coat that keeps your home in top condition. As full service painters, we take a lot of pride in delivering all of the services that you might need. Whether it's interior or exterior painting services, trim work or anything else, we've got you covered. There's no reason to waste your time with cut rate contractors; you'll just wish that you hadn't.
When you need painting services, we are here for you.
Get all the details and a free painting estimate by calling 727-488-8058 or 727-488-8182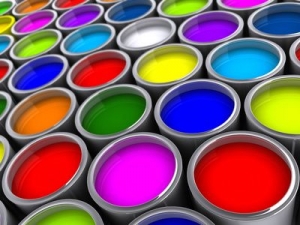 If you've been looking for a thorough, turnkey home painting solution that lets you rest your mind at ease, don't wait to get in touch with us. We're happy to answer any questions that you have about our painting services. Give us a call today to learn more about how we can help you!
We're more than great painters. We're a customer oriented painting company that understands the value of great service and aims to deliver the best overall experience that we can every time. Our commitment to best practices, thorough knowledge of painting products and dedication to working with the best painters helps to ensure the highest quality services to each of our customers. It doesn't matter what kind of painting services you're in need of, we're confident that we've got what it takes to deliver the quality that you're hoping for.
Between our accurate estimates and our top quality, long lasting paint, we're positive that you'll be happy you chose to work with us. If you're looking for beautiful, new paint that's affordable, and painting contractors that really care about your needs, don't wait to get in touch with us. Give us a call today to get your project started!
Friendly, hardworking and knowledgeable professionals
Thorough, turnkey solutions for your home
Painting services that are hassle-free
Outstanding customer service
We work hard to serve our customers well. When you choose to work with us, you'll be able to tell that we're interested in keeping you happy. That's because we know how critical great service is to a successful business. If you're ready to work with talented, friendly painters that are concerned about your overall experience, give us a call!
We offer painting services in Tampa, Florida as well as Clearwater, St Pete, Palm Harbor, Largo and throughout the Tampa Bay area.
We offer a wide variety of painting services. Call for more information and a free estimate: 727-488-8058 or 727-488-8182