Florida House Painting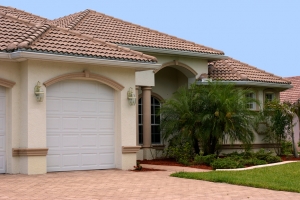 House painting isn't just a simple, fast way to improve the look and feel of your home, it's also a great way to protect your investment and ensure that your exterior and interior surfaces remain in the best condition possible. Hire the best house painters in Tampa, Clearwater or St. Pete.
Having your house painted on regular basis is an important part of home maintenance, and a great way to ensure that your home retains its value without needing costly repairs or surface replacements. Siding, trim, window and door frames as well as other exterior surfaces can withstand the unceasing grind of the elements virtually forever if their protective paint is properly maintained.
When you choose regular house painting in Tampa, Clearwater, or St Pete for your home's surfaces, you're choosing to avoid the kind of moisture accumulation that can cause water damage, rot and other expensive issues. You're sure to love the fresh look that paint effects as well, and you'll see that your home feels cleaner and newer than you thought that it could. Hiring house painters doesn't have to be a complicated process, especially when you work with our talented professionals. We work hard to make our process as simple and direct as possible, and do everything in our power to make sure that you're comfortable and confident throughout your residential interior painting project.
Our expert Clearwater, St. Pete, and Tampa house painters understand how much you care about your Florida home, and they demonstrate the kind of detail centric, diligent workmanship that lets you rest your mind at ease. You'll see that we're dedicated to thorough, turnkey solutions, and that we absolutely understand the value of great customer service. When you choose to hire us for your house painting, you're not just choosing great paint, you're choosing peace of mind that you can rely on. If you've been thinking about what new paint could do for you, don't hesitate to get in touch with us. Give us a call now to learn more about our services!
You'll be able to tell right away that we're more than great painters. We're customer service oriented professionals that work hard to deliver the very best overall customer experience every time. That's because we understand how valuable great service really is, and we know that our customers' satisfaction is more important than anything. You'll see that we're committed to your goals, and that we take a lot of pride in resting your mind at ease.
When it comes to hiring Tampa , St. Pete and Clearwater house painters, you can trust us for a job well done. It doesn't matter what condition your house is in, when you last had it painted, or what kind of house painting service you're looking for. No matter what the specifics are, we're sure that you'll be happy you chose us. If you've been looking for a house painting contractor that can offer superior protection and great looking, long lasting paint, you've come to the right place. Give us a call right now!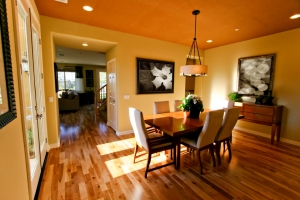 Being the right painters for your needs is our priority. When you choose to work with us to get your house into great condition, you're choosing a company that's dedicated to your goals and needs. There's no reason to settle for less than the best when it comes to keeping your house looking and feeling great. Give us a call today!
Friendly, talented and experienced house painters
Detail oriented, thorough and turnkey solutions
House painting that looks fantastic and really lasts
Customer service that you're sure to love
We offer the best trained staff of house painters in St. Petersburg, Florida as well as Clearwater, Tampa, Palm Harbor, Largo and throughout the Tampa Bay area.
Don't leave your house painting project to amateurs – hire the pros! Call today to schedule a free estimate: 727-488-8058 or 727-488-8182