Green Home Building Consulting
Green home remodeling and green home building have long been our favorite areas of consulting expertise. In the 1980's, we were one of the first remodeling companies to promote and sell insulated glass windows and encourage home owners to consider window glazing options which allow passive heating and cooling solutions for Florida homes. During the 1970's the owner of our company provided solar hot water heating solution for many home owners throughout Tampa Bay. Our company was one of the first companies in Florida and US to be certified by Hebel to build with their insulated concrete block. Today, West Shore Construction encourages home owners to explore the many green products and energy solutions available. These green home building technologies often pay for themselves in a short time period and others make the homes environment healthier for people and friendly for the environment. The following are some of the Green Home approaches we recommend in our role as your expert energy consultant.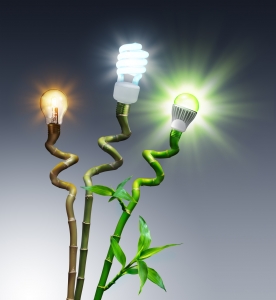 Energy Saving Solar Lighting and LED Lighting
The selection of green lighting and appliances can greatly lower electric cost. LED lighting has emerged as an environmentally friendly, energy saving replacement for incandescent and florescent lighting.
In large homes and commercial builds the use of LED lighting can slash energy cost and pay for the upgrade many times over. Solar lighting is available in the form of solar outdoor lighting and solar landscape lighting.
Solar Hot Water Heaters
Solar hot water heaters in Florida should be included in every homes energy savings plan. Today's solar hot water heaters are extremely efficient, durable, and will deliver free hot water to home owners for years, easily paying for themselves. That goes even more so for solar pool heaters and solar hot water spa heaters. Trying to maintain hot water in a swimming pool, hot tub, or spa will cost a fortune if done any way other than with a solar hot water heater. We install solar hot water heaters throughout Tampa Bay including Clearwater, St Pete, and Tampa.
Solar Panels Photovoltaic Electricity
Today, Solar Panels powered by photovoltaic cells are able to provide enough generation of electricity to make a home self sufficient for its electric needs. In some cases enough electricity can be produced to generate electricity through solar panels with photovoltaic cells that the home owner can sell the excess power back to their power company. The cost of photovoltaic cells and solar panels is now low enough that when combined with tax incentives and power company rebates, this green home building solution is now within reach of almost everyone. This solar energy solution for Floridians can make your home or business energy independent and a sustainable design.
Low VOC Paints and Building Materials
Good Indoor air quality contributes to the health of the people living in a home or office. Paints and building materials release gases that may be harmful to the people breathing them. Low VOC paints and Zero VOC paints do not release the level of harmful volatile organic carbons found in traditional house paints. The materials get into your blood stream faster (and more directly) if you breathe them than if you were to eat them. West Shore Construction wants home owners to be aware and have a choice of the green building products available, which will create a healthier environment within your home or business.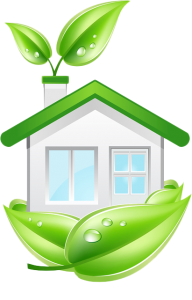 Energy Management, Green Home Building, & Remodeling Consulting
By thoughtful planning during the design phase of a green remodeling or green building project, the living space produced can be one that uses the site setting to passively heat and cool to lower energy use. The best choice of green home building materials can make a huge difference in the energy efficiency and comfort of the home or business. Window size and glazing combined with interior window treatments will repel unwanted solar radiation and allow natural wind patterns to provide passive cooling much of the year. Insulation, house wraps, and radiant barriers provide additional passive cooling and heating opportunities.
The proper use of plant materials, xeriscaping, and green landscaping can also provide passive cooling and cut down on water use. The use of Solar Panels, Solar hot water heaters and solar pool heaters should be part of every green home design. All of these Green Home building approaches lead to a sustainable design for your home or business.
If you have a green home building or green remodeling project in mind and would like to hire a the best consultant for your project
in Tampa Bay, Clearwater, or St Pete, Florida, call us today:
727-488-8058 or 727-488-8182